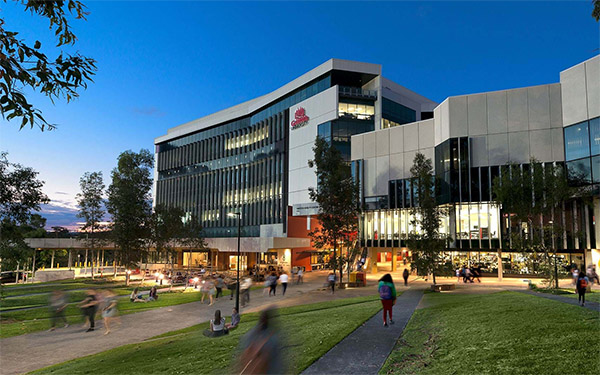 The Primary Forests & Climate Program is supported by a global collaboration of ecological and social scientists from leading research institutes working together with experienced practitioners and experts from environmental and community-based non-government organisations.
Griffith University
Queensland, Australia
Griffith University opened its doors over 40 years ago, we've been deeply connected to the Asian region, socially conscious and environmentally aware, an integral part of the community and heavily industry focused. We've also become a comprehensive, research-intensive university, ranking in the top 2% of universities worldwide. The Griffith Climate Change Response Program leads Griffith University's research into climate adaptation and mitigation.
Professor Brendan Mackey is the Director of the Griffith Climate Change Response Program. He is coordinating the project and will also oversee the geographic information system (GIS) and database activities.
Professor Chris Fleming, MBA Director, Office of the Pro Vice Chancellor (Business), and Dr Jim Smart, Griffith School of Environment, from Griffith University are undertaking the micro-economic analysis components of the project.
Dr Heather Keith is leading the modelling of forest carbon dynamics and ecosystem services component of the project. She is also contributing physical metrics to the micro-economic analysis.
Sonia Hugh is responsible for the gathering, analysis and dissemination of boreal and temperate forest data for the project.
Dr Tim Cadman, Research Fellow, Institute for Ethics, Governance and Law (IEGL), is co-project manager of the Nepal case study, and Prof Charles Sampford, Director, IEGJ, advises on issues of integrity and institutional governance relating to the Nepal case study. Sikha Karki from Griffith University is also employed as a Research Fellow on the Nepal case study.

The Australian Rainforest Conservation Society
Brisbane, Queensland, Australia
The Australian Rainforest Conservation Society (ARCS) is a national, non-government, not-for-profit organization, founded in 1982, with headquarters in Brisbane, Australia. The ARCS believes fundamentally, that if something is so important, so vital, so in need of help, we have to do our utmost to make that difference. We are living proof that even a small group of people can start a revolution and achieve great things. The ARCS has a systems view of life and of how the world works. This concept governs how it makes decisions and acts – it can respond quickly, when it matters.
The ARCS incorporated in Queensland under the Associations Incorporation Act 1991 and registered as a tax-deductible gift recipient on the Federal Register of Environmental Organisations.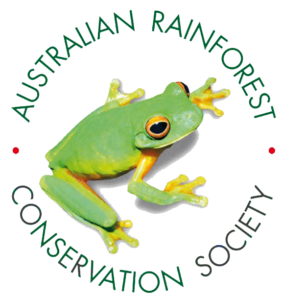 Environmental Defense Fund
New York City, United States
Environmental Defense Fund or EDF is a United States-based nonprofit environmental advocacy group known for its work on issues including global warming, ecosystem restoration, oceans, and human health, and advocates using sound science, economics and law to find environmental solutions that work. It is nonpartisan, and its work often advocates market-based solutions to environmental problems.
The group's headquarters are in New York City, with offices across the US, with scientists and policy specialists working worldwide.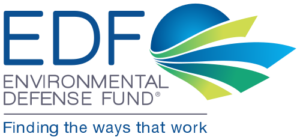 Forests Alive
Sydney, New South Wales, Australia
Forests Alive is a private company that delivers Biodiverse Carbon and Climate Solutions. The company develops projects that protect native forests under threat and create a source of revenue to landowners, communities or companies engaged in safekeeping forest areas. Our projects emphasise the importance of protecting Biodiversity and natural, resilient carbon stocks.
In addition to project development, Forests Alive offer carbon credits for sale that have been generated in Tasmania, and validated under two standards; Verified Carbon Standard (VCS), and Climate, Community and Biodiversity Alliance (CCBA) which affirms the biodiversity value of our projects.
Forests Alive is currently working with the United Nations Conference for Trade and Development (UNCTAD), the Latin American Development Bank and regional NGOs in Brazil to deliver a REDD project in the state of Amazonas.

Frankfurt Zoological Society
Frankfurt am Main, Germany
The Frankfurt Zoological Society is an international conservation organization. From our offices in Frankfurt am Main, our staff coordinates projects in 18 countries.
Worldwide, 440 colleagues work for FZS conservation projects. Our common goal is the conservation of wildlife and wilderness. We work where national parks and wilderness areas need our support. Our partners include local communities, conservation authorities, national park administrations, and other NGOs. We support our partners practically, unbureaucratically, and for the long term.
Its mission to conserve wildlife and its habitats in protected areas and areas of outstanding wilderness – by people, for people. It operates out in the natural areas themselves, supporting our partners in carrying out the practical conservation work.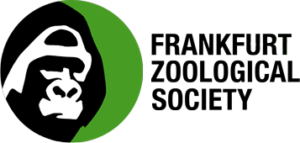 International Conservation Fund of Canada
Chester, Nova Scotia, Canada
ICFC is Canada's leading international conservation organization.  Since 2007, it has been partnering on projects with local conservation organizations in Latin America, Africa and Asia. Their work is science based and it is committed to engaging local communities and securing lasting conservation gains in priority areas:
keeping the remaining tropical wilderness intact;
preventing species extinctions;
gaining the climate co-benefits from conservation;
protecting winter habitat for Canada's migratory birds; and
securing a better future for Indigenous people and local communities in developing countries.

Partnership for Policy Integrity
Pelham, Massachusetts, USA
The Partnership for Policy Integrity (PFPI) uses science, litigation, policy analysis and strategic communications to promote policies that protect climate, ecosystems, and people.
Founded by Dr. Mary Stuart Booth, an ecologist formerly at the Environmental Working Group (EWG), and Richard Wiles, a co-founder of EWG, PFPI provides science and legal support so that citizen groups, environmental organizations, and policymakers can better understand energy development impacts on air quality, water quality, ecosystems, and climate.
PFPI was founded in 2010 which meant that 2020, among its many other charms, was our tenth year of operation. Our ten-year retrospective gives an overview of how PFPI has grown, and provides an update on our current projects.

Forests Alive
Kathmandu, Nepal
The Red Panda Network is a world leader in efforts to protect red pandas and their habitat. It uses an integrated, landscape-level approach to conservation that is built on the support and participation of local communities. Their conservation programs extend to over one million acres of forest and 50% of Nepal's red panda range.
The Red Panda Network works with community partners in 10 districts (of 23 red panda range districts) in Nepal with over 75 Community Forest User Groups in adopting sustainable forest management practices. It undertakes work in the following areas:
Research & Monitoring
Education & Outreach
Habitat Protection
Habitat Restoration
Anti-poaching
Sustainable Livelihoods
Policy & Advocacy

Wild Europe
Stichting, the Netherlands
Originally established in 2005, the Wild Europe initiative promotes a coordinated strategy for protection and restoration of wilderness and large wild areas of natural process and habitat, addressing the threats and opportunities facing them.
Wild Europe was formally launched in 2009 at an EC Presidency conference in Prague which was opened by Vaclav Havel, former Czech President and author of the 'Velvet Revolution'. It is a partnership providing joint representation, rather than a membership body. We aim to support existing bodies and initiatives but not to duplicate their activities.
The partnership is currently comprised of agencies, NGOs, other institutions and key individuals. Its links reach beyond conservation to seek consensus with farming, forestry, business and urban social interests.
Its goals are:
To ensure implementation of policy recommendations for wild and wilderness areas from the 2009 Prague EC Presidency conference
To devise and support initiatives for protection and restoration arising from these
To promote exchange of best practice in protection, restoration, management and utilization of benefits
To communicate the concept and value of wildness in Europe to key decision takers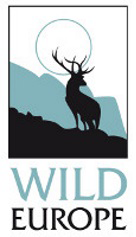 Wild Heritage
Berkeley, California, USA
Our Mission: To protect and restore ecosystem integrity and safeguard biocultural diversity around the world.
Our Focus: Primary forest protection, protected areas and ecological restoration.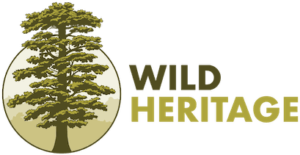 Woodwell Climate Research Center
Massachusetts, United States
The Woodwell Climate Research Center is a leading source of climate science that drives the urgent action needed to solve the climate crisis.
The Woods Hole Research Center is an independent research institute where scientists investigate the causes and effects of climate change to identify and implement opportunities for conservation, restoration, and economic development around the world. It is based in Massachusetts in the USA.
The Woods Hole Research Centre will work on the Russian case study together with National Institute of Aerospace.
Dr Brendan Rogers will lead the Russian case study. His work combines ecosystem ecology, biogeochemistry and climate science to boreal forests, with a focus on disturbance dynamics such as wild fire and logging in the circumpolar region. He has an active network of collaborators in Russia.
Dr Richard Birdsey co-authored the first and only robust compendium of forest carbon stocks across Russia.
Dr Susan Natali is an expert on carbon cycling in boreal and arctic environments, and has conducted extensive fieldwork in Siberia including the effects of fire on ecosystem carbon stocks.