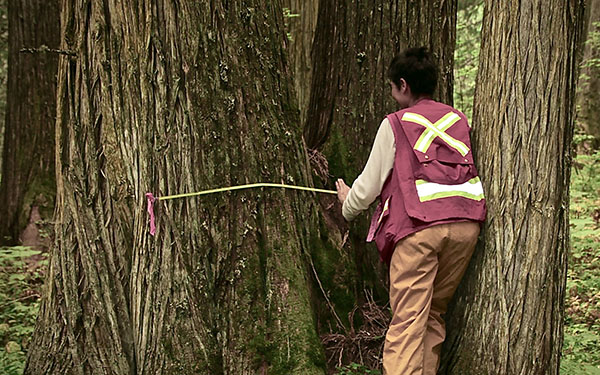 Ecosystem integrity
Ecosystem Integrity, built on biodiversity, underpins the multiple benefits of forests
'Ecosystem integrity' is a way of understanding how the composition, structure and functions of forest, and how these maintain the state of the forest. The Primary Forests & Climate Program has developed a new and more complete conceptual framework for ecosystem integrity. This improved understanding of forests will result in better forest management, and the Program has demonstrated its implications in policy and management.
Primary forests show the greater ecosystem integrity than secondary forests, with plantations having relatively low ecosystem integrity. Importantly, increased ecosystem integrity results in a greater number of high quality benefits forests from forests.
Ecosystem integrity framework
The framework shows that ecosystem integrity is based on foundational elements including dissipative structures, ecosystem processes, and ecosystem stability. These are underpinned by biodiversity, natural selection, and adaptive capacity, and in turn generate a given ecosystem condition and benefits to people.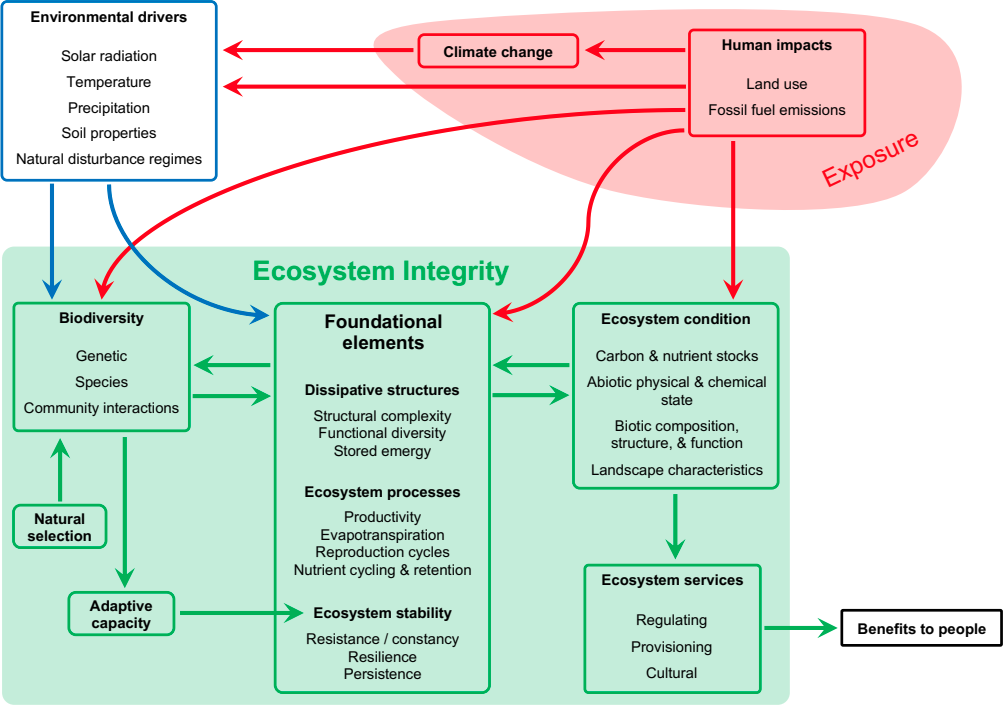 Using Ecosystem Integrity
The Program has shown how ecosystem integrity is one of the 'three pillars' of forest landscape management. The framework provides a way to categorise forest-based risks and protect ecosystem services. This supports:
better investment in land carbon stocks and mitigation potential;
identifying stocks that provide the best insurance against risk of loss; and
ensuring the highest levels of benefits from ecosystem services, and thereby maximising 'win-wins' between mitigation, adaptation, and SDGs.
An ecosystem integrity-based approach emphasises continued and increased protection of primary forests, and combinations of primary forests and recovering secondary forests to create high carbon density strategic carbon and biodiversity reserves.
Ecosystem integrity publications
The ecological, social and economic values of forests are widely known and avoiding their loss and degradation has been recognized in national and international policy as critical for helping address the many global problems we face.
Rules and guidelines that treat forests equally in key international policy frameworks regardless of their risk profiles limit their effectiveness and can facilitate forest degradation. Here we assess the potential for using a framework of ecosystem integrity to guide policy goals.